Reiki Armonia Center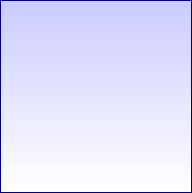 Vita
Hello my name is Christiane Fisseler-Amanatidi ,
I was born in 1960 on the 27th of May in Germany, where I on finishing school I spent a year at the Social Lebenshilfeeinrichtung in Korbach.

In 1980 I met my ex-husband in Zakynthos-Greece. From this marriage, I became the proud mother of 3 sons and we managed to put our passion for the Greek cultural Zakynthian old architect into our traditional style houses at Armonia holiday resort (Armonia means harmony)

During a time of personal crisis it directed me to be involved in yoga, homeopathy, therapeutic massage and also Reiki, in this period of time my herniated disc was also treated & healed successfully.
After a few years in 2007, I became aware of an energy in my hands and from this I went on to qualify & open a Reiki practice.
I attended the following seminars & courses:
* Shamanic Psycho-kinesiology at Monika Obendorfer,
* Emotional Freedom Techniques & Energy Psychology (EFT) by Robert Elias Najemy,
* Basic knowledge for healers, according to the guidelines of the DGB (Federation for Spiritual Healing, Germany) to Jurgen Bongardt.
* In the treatment center by Francis EngelhardtI held weekly meditations.
* I have worked for years in the Re-evaluation Counseling Group of Lukia Piki in Zakynthos Greece, as counselor (supervisor).
'Since 2010 I am a member of the DGH.

During a meditation (2007) I had an 'experience of God' which gave me the way to consistently walk on the path of Reiki, from the teachings and Reiki mastering according to Dr Mikao Usui.

I have been deeply involved since the autumn of 2009 with an open weekly Reiki circle in Zakynthos, where Reiki practitioners meet and share their knowledge & experiences.
From Reiki my life has changed for the better and very positively.
I am so grateful to have learned this wonderful way of helping people and I am happy if I can give & share with my clients the wonderful opportunity for self-healing.




Photo by W.W.Grueber